– By Caroline Falls – 
Exhibitors at the trade and equipment show accompanying the third annual IPWEA Australasian Fleet Conference held in March 2019 at the Royal International Convention Centre in Brisbane said their decision to participate was because it gave them access to fleet decision makers, particularly those in local government. Fleet Auto News' Caroline Falls talked to some of the exhibitors and shot the following pics for this photo story.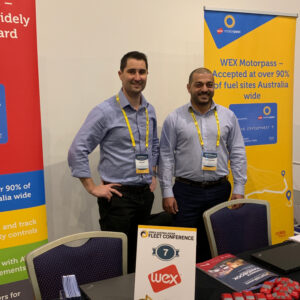 Wex Motorpass' Victoria-based sales manager Darren Smith said the company chose to exhibit at the 2019 IPWEA fleet conference to get closer to local government fleet decision makers. The company already has some 500,000 fuel cards active in Australia. Smith explained, "Our point of difference is we are a multi-brand card; we are not aligned with any one fuel provider; we are agnostic. Drivers can fill up anywhere — BP, Caltex, Shell, United, Puma. Where we have a lot of market is in regional areas where some of the larger brands (which have their own fuel cards) don't exist. We have real-time action controls at the point of sale. You can restrict the fuel type, or, the number of transactions per day; for example, you can limit it to one transaction per day." Cards can be issued specific to a vehicle or driver.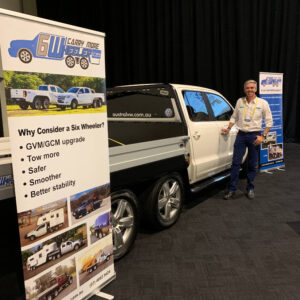 Julian Lancaster-Smith, in charge of business development at Toowoomba-based 6Wheeler, said the company is set to modify some 90 utes this year, adding larger trays, and an additional axle, wheels and brakes to give them increased load ratings. 6Wheeler has approvals to do this work on Toyota Landcruiser, Isuzu D-Max, Ford Ranger and the Mazda BT-50. "A typical single cab ute might have a 2.1 metre tray. We can go up to 3.5 metres. We're putting a 2.6 metre tray on a dual cab, so we're getting significant larger tray space. Ordinarily on a dual cab ute the standard from the factory is for a tray of about 1.7-1.8 metres. The biggest problem with that is that even with that size tray the load centre is generally on or behind the rear wheel, so axle load is too high, and the headlights are up in the air. We can move the load further back; it is a lot more stable, corners better and we put an extra set of brakes under the back end as well so you have six brakes."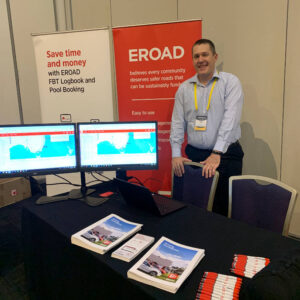 ERoad is a New Zealand-based telematics provider new to the Australian marketplace. It was founded in the early 2000s and is listed on the NZ stock exchange. ERoad's web application Depot lets you see all of a fleet's vehicles at a glance, enhancing job and route management. It's been in the US for a few years and in Australia for just six months. Karl Mikan, business development manager at ERoad, said, "It's all about driver safety, chain of responsibility, driver behaviour, health and safety, and fuel tax credits and FBT. It's also got traditional maintenance scheduling and servicing." said Milken. The ERoad package includes an in-vehicle hardware device, a bank-grade payment gateway and a cloud-based services portal. Data is collected at a rate of one ping per second and reports are available on demand.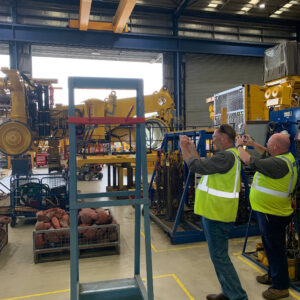 One of the highlights of the event was the technical tour of construction and mining equipment giant Komatsu's Australian manufacturing plant at Wacol, Brisbane, which allowed IPWEA fleet delegates visiting the factory to take pics. As well as seeing the assembly lines for graders and trucks, we passed by the oil sampling laboratory, where some 2,000 samples a week from Australia, NZ, PNG and New Caledonia are tested. "If we see copper, lead, a lot of silica or dirt in your oil, and we can predict failure before an engine does blow up, the savings are astronomical," said Scott Alexander, Komatsu Australia national operations manager.