Which is a better car for a novated lease? A wagon or an SUV. We think you get both with the Subaru Outback. It looks like a wagon but sits higher on the road like an SUV. Perfect for a novated lease.
After Fleet Auto News drove the Subaru Outback Touring and Outback Sport, we're calling it a large and luxurious SUV. The autumn green sport was the first model we reviewed. The colour wasn't impressive from the outside but when get got into the car and saw the interior stitching in the matching colour, it changed out minds. It provided the sporty look with a touch of luxury.
Then we jumped into the crimson red Subaru Outback Touring. This is our perfect novated lease car in the Outback range because you get a little more luxury.
You get lots of safety features thanks to the Subaru Eyesight system and the asymmetrical all-wheel-drive system which keeps it stuck to the road.
The new model has a large centre screen in the console which replaces some of the buttons you would normally find. It looks great and works well but some once touch buttons would be nice to have back.
On the inside it felt like a luxury SUV. The coloured stitching the sport model adds an extra level of quality to the interior feel. There is very little noise in the cabin so you get to enjoy the ride. It really makes a difference over longer trips. You feel more refreshed on arrival.
We hope you like the video. Subscribe to our YouTube channel to see more car reviews.
Peugeot Australia is gearing up to further capitalise on its success in the light commercial vehicle (LCV) segment with an updated LCV family for the coming 2022 model year (MY22). Peugeot Australia will soon welcome its revitalised van range comprising the familiar Par... Read more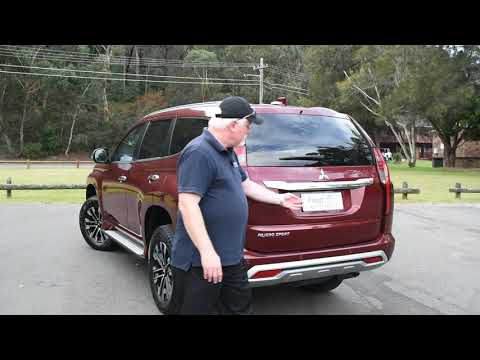 Have you looked at the Mitsubishi Pajero Sport as a family SUV that has great 4X4 capabilities? What's a good family 4WD? Is the Pajero Sport st... Read more