When Subaru launched the Forester it created a new aspirational class of vehicle that demanded owners do more with their weekends. That's what we felt when we picked up the Subaru Forester, so we took it away for the weekend and had some fun in the dirt (a different kind of dirty weekend).
The Subaru asymmetrical all-wheel-drive system gives you the confidence to get off the main roads to seek new adventures. It gave Fleet Managers an excuse to changeover from the traditional sedans because of the improved safety and reputation for quality.
It quickly became a novated lease top seller and popular fleet car. A great fleet car or novated lease, the orange trim highlights in the Subaru Forester give it a sporty and youthful look that encourages excitement and adventure.
Plus there's lots of room for driver, passengers and two kids in the rear seat. Three teenagers can fit over short distance but you'll get some complaints. A bonus is the ample boot space which can hold enough luggage for the weekend getaway, or the things you need for work on the road.
After a week in the Forester we found it practical and fun. It's hard to explain how easy it transitioned into our daily routine. It was a good fit into family and perfect for life on the road as a fleet driver. Shopping, parking, traffic, kids; it handled every situation with ease and there were no complaints from the rear seats.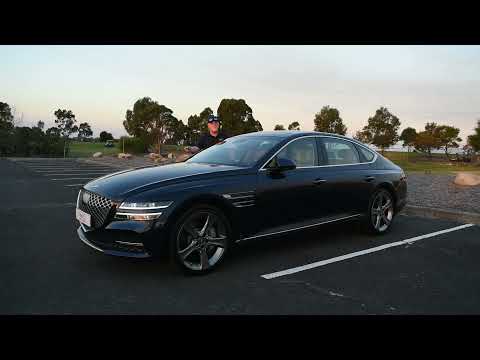 We really like the look of the new G80 luxury sedan from Genesis. In this video review we take the top of the range all-wheel-drive version for a driv... Read more