– By Rod Fuller –
Small to mid-sized SUV's remain one of the fastest growing segments in the market and it's little wonder why with the combination of space, style and versatility that they offer. Recently I drove the Ford Kuga Trend for a day and found it to be a vehicle with a many positive attributes and only a few negatives.
The Kuga is effortless to drive whether in city traffic, cruising on the freeway or open road. With its smooth and powerful Ecoboost engine providing quick responsive acceleration as well delivering good fuel economy.
The driver has a very comfortable seating position with simple and easy to operate power adjustments and excellent visibility. The Kuga has a very stylish presence on the road and is a vehicle that a driver would be proud to be seen in, or even to show to family and friends.
Interior space is a plus, with all passengers having plenty of head, leg and shoulder room. And the cargo area is massive, with enough space for the family to carry all the essentials such as prams or the kids sporting gear on weekends, as well as all the gear a fleet driver might need to carry on weekdays for work.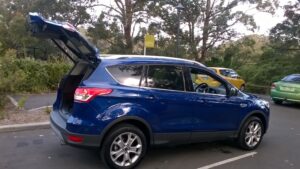 I drove the mid-range Trend model which had 18" alloys (but only a temporary spare), leather seat inserts and the optional technology pack complete with power tailgate.
The tech features of the car are numerous with blind spot monitoring, lane keeping assistance/alerts, active city stop and adaptive cruise control. But no reverse camera, which I would have thought to be a standard feature for safety reasons alone, which was disappointing (a reverse camera as well as auto park assist is available on the Titanium model).
Ford's Sync system also features in this vehicle and you will find that your mobile phone is easily paired to and controlled by Sync when you are in the car, so there is no excuse for touching your phone while driving.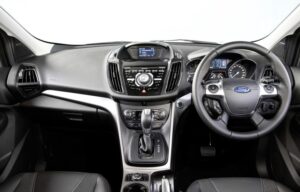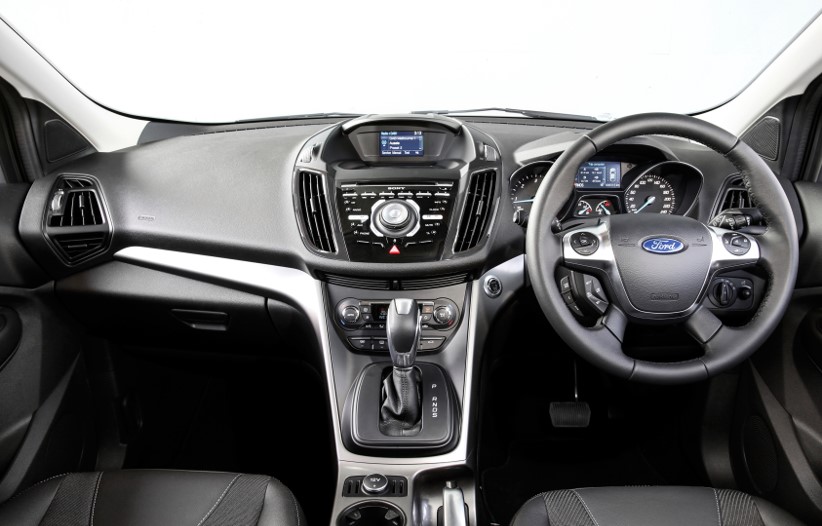 The optional power tailgate is a great idea and coupled with the keyless entry system, means you just have to wave your foot under the rear bumper to open and close it. Fantastic if you are carrying some heavy shopping or work gear to the vehicle. No fumbling around in your pocket for the keys!
The Ford Kuga AWD probably isn't the first vehicle that would come to mind for a fleet driver converting to a novated lease (especially if you're used to the traditional white base model poverty pack sedans). However with the versatility that this type of vehicle offers and priced from $38,290 drive away, it will make you think again before simply accepting the keys to your next company car.