In December 2015, Custom Fleet was proud to be the major sponsor of a corporate golf day hosted by Able Australia, a charity that delivers services to people living with multiple disabilities including deafblindness.
Over 80 golfers were in attendance to play 18 holes of four-ball Ambrose format at the magnificent National Golf Club (old course) at Cape Schank on Victoria's Mornington Peninsula including many Custom Fleet staff and customers.
In excess of $9,000 was raised for the progressive not-for-profit organisation on the day which included lunch and a silent auction. According to Able Australia, the funds raised will be diverted towards its 'Imagined Touch' initiative.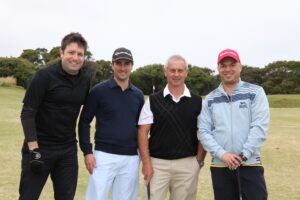 Imagined Touch is a multi-sensory live art project revealing a unique and rare insight into the world of the Deafblind. Hailed by audiences as 'profound, utterly unique, moving and unforgettable,' this participatory theatre work has been created in collaboration with two Deafblind performers, Heather Lawson and Michelle Stevens since 2013.
Directed by Jodee Mundy Imagined Touch is a interdisciplinary form combining live art, theatre, tactile design, light/sound design, installation, touch choreography and sensory performance has emerged. Funding from the Able Australia Golf day will contribute to the premiere of Imagined Touch in 2016.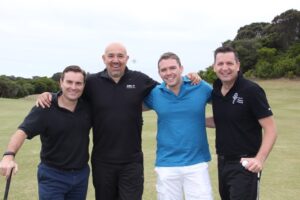 Chris Tulloch, Custom Fleet's Director – Product, Marketing and Strategy said that it was the second year they had sponsored the event and that it is a great cause.
"Able Australia is a great charity that provides positive community engagement with many people with multiple disabilities that need support to lead an active and fulfilling life," Tulloch said. "We are proud to be associated with them.
"Supporting a charity such as Able Australia is an important component of our corporate responsibility program and a great opportunity for us to thank some of our staff, customers and suppliers for their positive engagement with us over the last year.
"We look forward to future engagement with this organisation to help continue the great work they do in the community."
More about Able Australia
Able Australia is one of Australia's leading not-for-profit organisations, delivering high quality, person-centred services to people living with multiple disabilities, including deafblindness and those in need of community support. From its beginnings in 1967 as the Victorian Deaf Blind and Rubella Children's Association, Able Australia has grown into a diverse and dynamic organisation that supports more than 4000 people throughout the Australian Capital Territory, New South Wales, South Australia, Tasmania, Queensland and Victoria.