My neighbour has a Nissan Navara Warrior. I don't know him well and he lives several hundred metres down the street. But everyone time I walk pass to get my morning coffee, a bit of FOMO creeps in. They must live an exciting and adventurous life exploring dirt tracks and camping in glorious beachside locations away from the daily grind.
As it turns out, his name is Bryan and he's an interior designer. I bumped into him at the coffee shop and asked about his plans for the weekend. He doesn't like camping and his partner prefers weekends at home with a good book. He bought the Warrior because it looks good.
It certainly does look awesome and turns heads like a sports car. And thanks to the work performed locally by Premcar, it drives exceptionally well around town. It looks like a rugby league front rower, but drives like ballet dancer.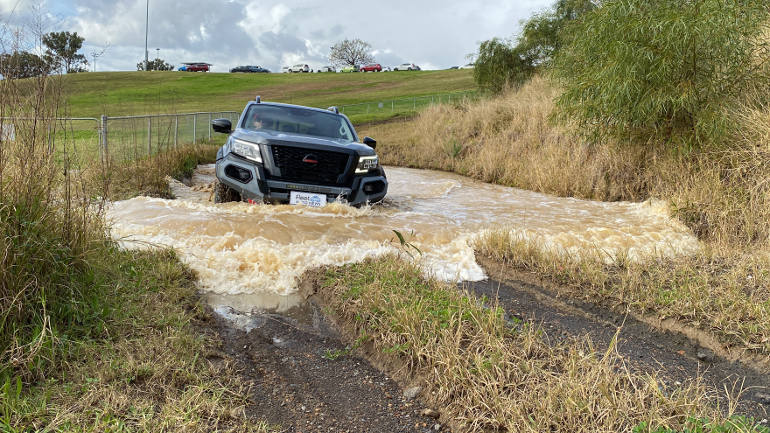 When launched in 2021, Nissan explained that one of the core targets of the new Warrior program was to broaden the Navara's capability, rather than shift it. So every change made to improve the ute's off-road capability was then tested on regular road surfaces to make sure everyday ride and handling was never compromised.
Over a 12 month period, Premcar put the Navara PRO-4X Warrior through an extensive development program at the Australian Automotive Research Centre (AARC), and in Victoria's Big Desert Wilderness Park — famed for producing a wide variety of rough and rugged tracks that simulate those found right across Australia.
"We have done literally tens of thousands of kilometres at the AARC alone," says Bernie Quinn, Engineering Director at Premcar.
"There's a high-speed circuit, a noise-calibration surface, off-road tracks, durability circuits. The military uses it to ensure its vehicles are tough enough, and it was the perfect place to put the Warrior 2.0 through its paces."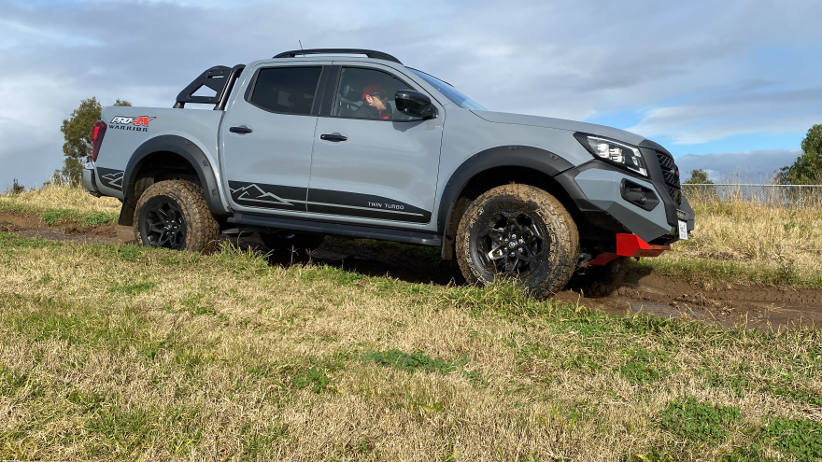 After two weeks of driving which included tight parking assignments while checking out the urban cafe scene, long stretches of freeway, and muddy off-road tracks, I think Premcar and Nissan have achieved their goal.
Not everything has been improved. The internal storage is still lacking compared to an SUV or passenger car which is important for everyday road warriors. And I drove the Navara in July when the temperatures in Sydney were the coldest I can remember. It's a first world problem and the seats look so good with the unique design and embroidery, but the leather was so cold each morning without heated seats in the vehicle we had (Heated seats are now standard).
The cold weather also made me notice the heating and ventilation. Regardless of the climate control temperature settings, it always took 5-10 minutes before the fan kicked in to bring the cabin to the desired level of warmth.
Both capability and comfort are at the core of the new Warrior, with the locally-developed model adopting the extensive standard equipment list of the Navara PRO-4X, including a new 7.0-inch Advanced Drive-Assist instrument cluster display, a high-contrast 8.0-inch touchscreen display with Apple CarPlay® and Android Auto™ connectivity and a leather-accented interior.
All engineering upgrades also pair with the Navara's safety equipment, including seven airbags, Intelligent Forward Collision Warning and Intelligent Emergency Braking.
To ensure the new Warrior more than lives up to its title of world's toughest Navara, key enhancements include:
A new Nissan Genuine winch-compatible, Safari-style bullbar and integrated light bar
A new Warrior-specific towbar
A new 'Navara' branded red bash plate and a 3mm steel second-stage under body protection plate
275 / 70 / R17 Cooper Discoverer All Terrain AT3 tyres with increased tread depth, and an off-road focused tread pattern
A 100kg GVM upgrade; now 3,250kg
A 961kg payload for vehicles equipped with a manual transmission (952kg automatic)
Increased ground clearance, from 220m to 260mm
Wider track, from 1,570mm to 1,600mm
Improved approach angle, from 32 degrees to 36 degrees, and near-identical departure angle, from 19.8 degrees to 19 degrees (owing to full-sized spare tyre with alloy wheel)
Revised suspension with new spring rates for more front-end support (less body roll) and more accurate transient response
Revised front and rear damping for greater control of wheels and better compliance, improved isolation from impacts and reduced float when towing or carrying a load
New larger, taller jounce bumper for better control of wheel movement at maximum suspension travel, and reduced transmission of large impacts into cabin
New Warrior-specific fender flares
New Warrior decal pack
New Warrior interior headrest embroidery