The exhibition at the fleet conference organised by the Institute of Public Works Engineering Australasia (IPWEA) gets bigger every year. Fleet industry suppliers can show their wares, and delegates can go up to their displays and find out more about service providers and what they offer. I talked to a few of them at this year's event held in Brisbane during March.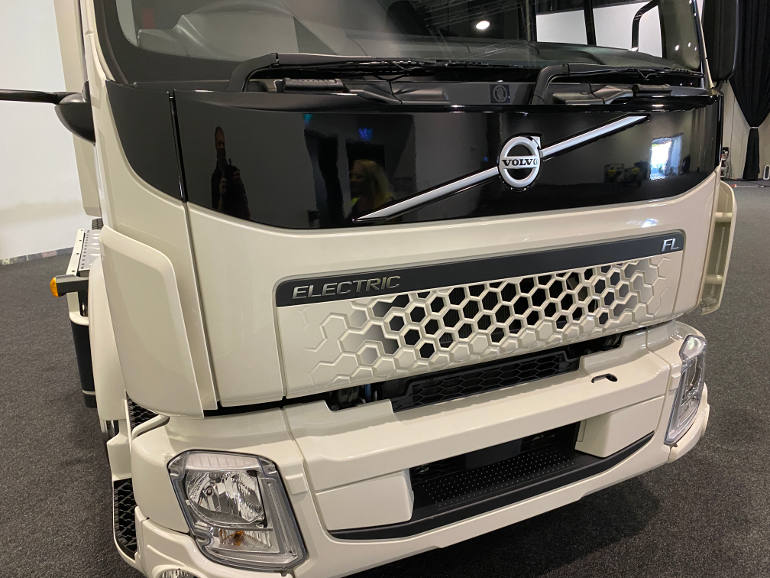 The Volvo FL Electric is a 16-tonne truck, perfect for urban delivery fleets. Fully charged, the vehicle has a range of 300kms. The first two of these trucks have been in the country for two years. There's presently 10 on Australian roads. Another 10 will be on the road soon and there are another 80 or so on order.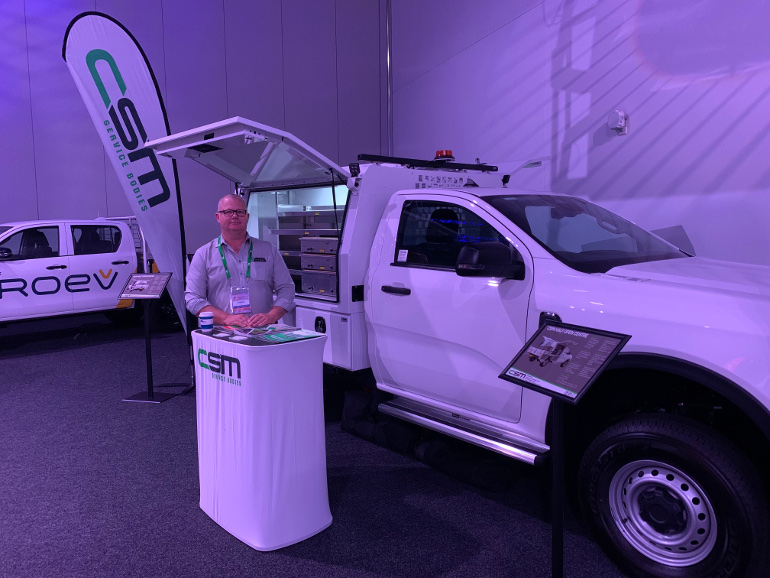 Andrew Caton is service manager for CSM, a Queensland-based trade service body builder, with national distributors throughout Australia. CSM's manufacturing facility is in Warwick and there's a sales and fitting centre in Brisbane. The builds are fully aluminium and the average build is designed to replicate the weight of a body when it comes off a dual cab chassis. "We don't want to add additional weight that doesn't need to be there," said Caton. He said customers include local government councils, other government bodies, mining and gas companies and suppliers.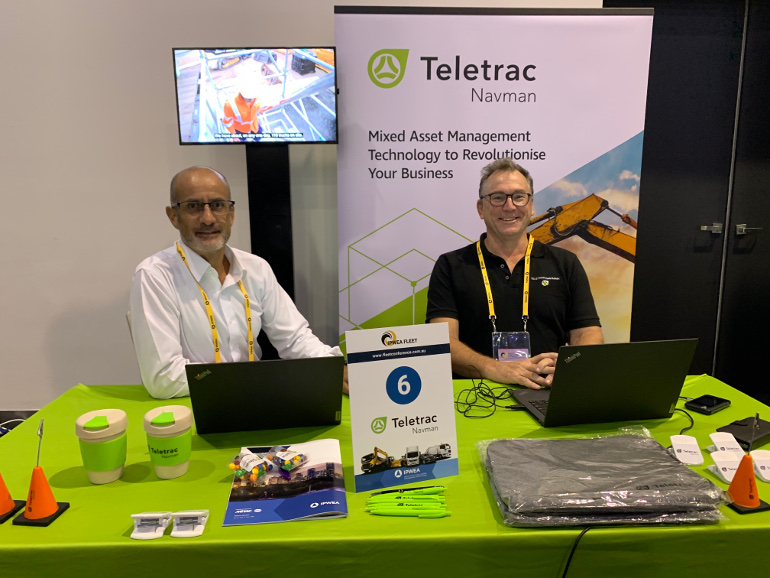 Teletrac Navman Solutions Development Manager Daron Brinsdon, left, said the fleet management services and telematics group has been attending the IPWEA fleet exhibition since its inauguration in 2018. "We've got common customers here like some councils. It's good to see customers again, and see what's going on. We've got a very strong presence in local government, transportation, construction, mining and also general trade and services."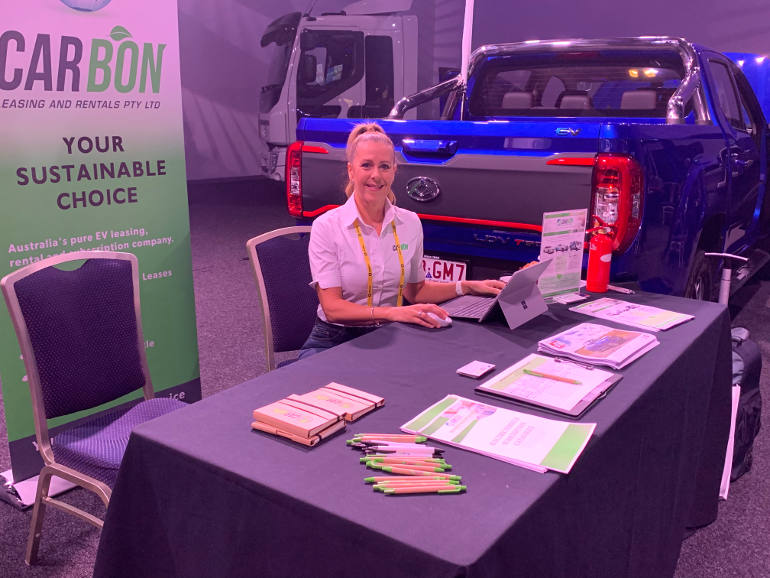 Tracey McMaster is head of sales for mining and construction at Carbon, Australia's first electric vehicle subscription, leasing and rental company. McMaster said the subscription model is a six-month commitment with week to week thereafter. "You can start with the subscription and use it as your trial period. And then move into a long-term situation if you want to." McMaster said the past year has been very active with the mining sector early adopters. McMaster is pictured in front of the first fully electric LDV eT60 ute to come into Australia.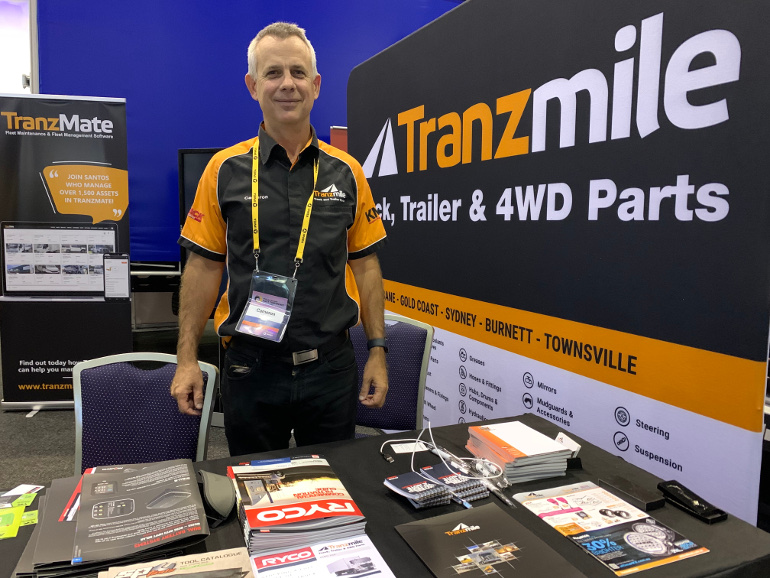 Cameron Black is managing director at Tranzmile, a truck and trailer parts supplier with five branches: Brisbane, Gold Coast, Kingaroy and Townsville in Queensland and Sydney in NSW. "We've got a lot of customers in the councils running anything from light commercials all the way through to on-highway and off-highway equipment. So we're supplying the parts. We also have a fleet management software called TransMate," said Black.