Without the supporter of suppliers from the fleet industry conferences and other events would not be possible. Here are some of the exhibitors from the IPWEA Fleet Conference in 2022. Fleet Auto News spoke with them to learn more about their products and services.
The Hi-Drive booth was manned by commercial sales representatives Jordan Abraham, and Antonio Alegre. Hi-Drive has been a stalwart supporter of the IPWEA Fleet conference, exhibiting every year since its inaugural fleet event. "It's an opportunity to network with existing and future customers," said Antonio, adding "showing them what we do, which is service bodies for vehicles." Local government is a key market for Hi-Drive. Others key markets are mining and construction and services. Antonio said service bodies are increasingly in demand as the safety benefits have become more well known. "They're designed to carry a lot of tooling, to be well organised and distribute weight," said Antonio. Hi-Drive service bodies are mainly fabricated from aluminium, a lightweight material.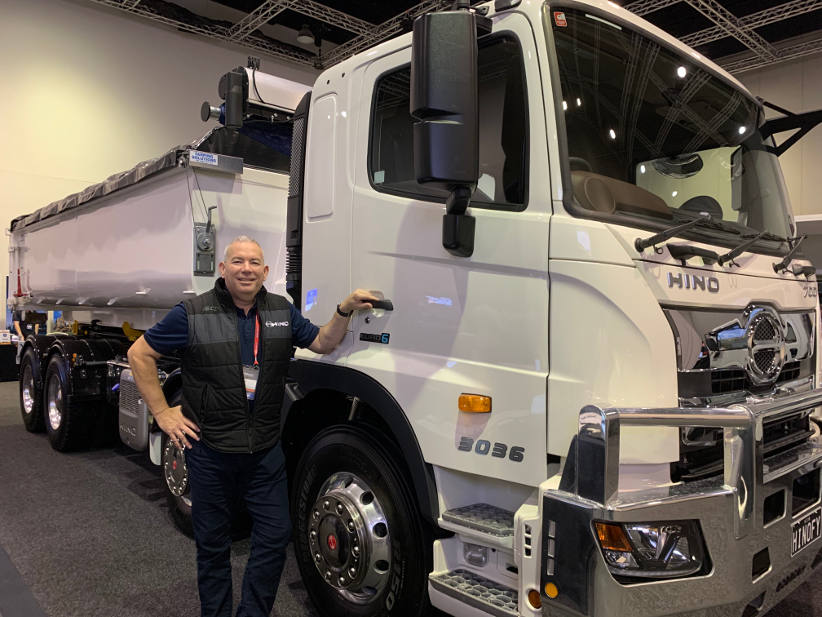 Jeff Nicotra, Hino regional manager for Qld, NT and WA. Why is Hino at the IPWEA conference? "We're at the IPWEA Fleet conference because we deal a lot with councils throughout Australia. We want to support the council network, and we've just released our 700 series so we wanted to show them our new product," said Jeff. Pictured is a 700 Series with a dump truck body. "We can do a lot of different bodies, trailers or trays, depending on the application. It's basically a heavy duty range of vehicle.This particular vehicle has a hook lift so the back can be taken off and put on the ground. When it's filled it can then be picked up, so it's a versatile asset," said Jeff. Other bodies can be attached to turn the Hino 700 into a waste compactor for municipal garbage collection or a road sweeper.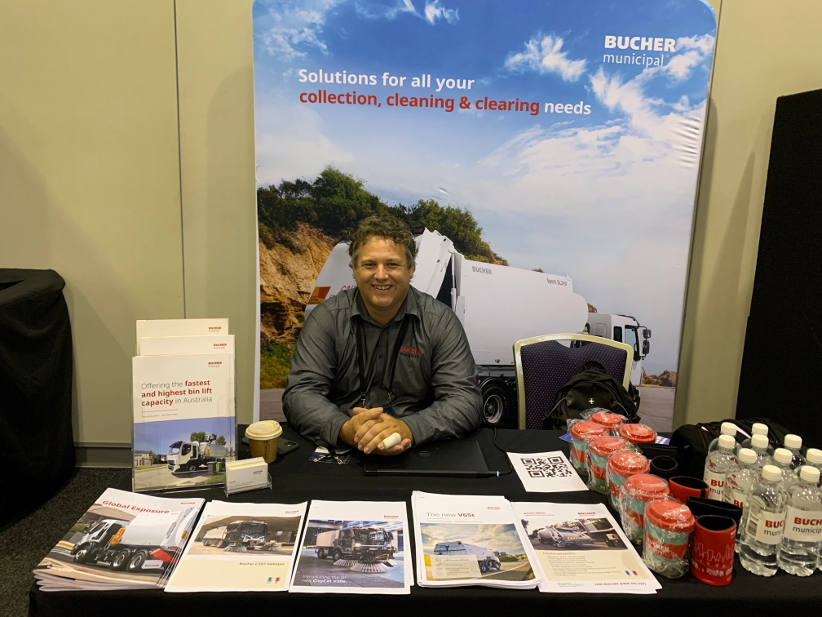 Matthew Miller, senior account manager for Queensland state, for Bucher. Bucher supplies custom bodies for trucks. It has partnered with SEA Electric which provides the EV-powered chassis, and Bucher can fit it with a body of choice, to suit municipal waste collection for example. Mathew said Bucher works with all truck makers — Hino, Isuzu, GD, Volvo to name a few. Bucher Australia is based in Victoria. It's part of an international company, headquartered in Switzerland. "We do anything for the waste industry, side loaders, rear loaders, front loaders, sweepers, vacuum tankers, compactors. We also do static compaction for shopping centres — Coles and Woolworths," said Matthew. "Here in Qld, our main customers are municipal and waste companies like J.J. Richards. I like be here so I can engage with local government fleet buyers and to understand what's going on the industry through the experts and talks."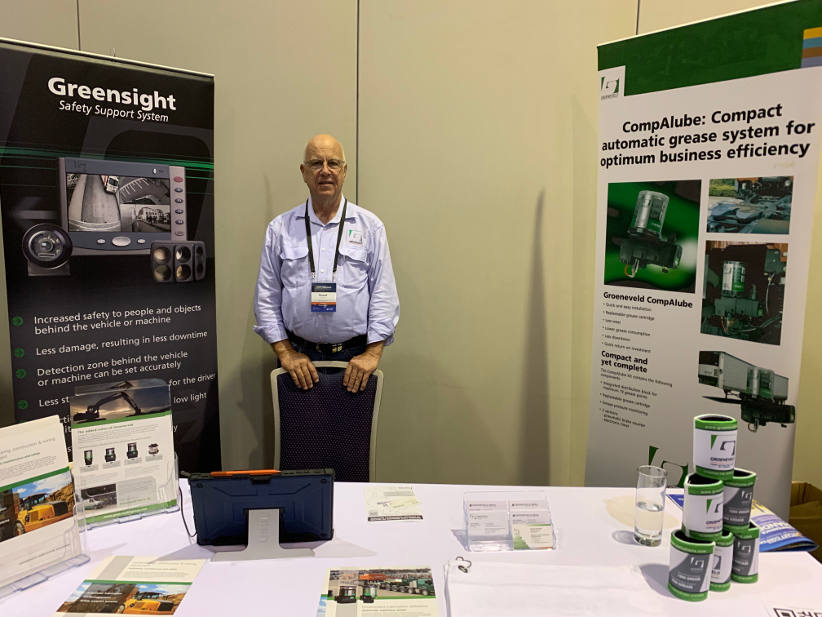 Russel Ostwald owner of Qld-based Groeneweld-Bika business, a distributor of oil and lubrication systems, and of safety products. Ostwald said he covers all of northern, western and central Qld state. "Local government is a big part of our business," said Russel, and the IPWEA exhibition stands out for the public works professionals it attracts. "We support all of the state's western councils, and they predominantly use Groeneweld Bika. We like to be here to support their event. We have oil lubrication systems and we have safety products, including a rear detection system. We have a new version with cameras that record an incident. That's a pretty big safety factor. The system can have up to four cameras on any piece of equipment. So for example, for a municipal garbage truck, you can have one on the back, one on the front under the windscreen — because that's a blind spot, and one on each side so you can see if anything's beside you."