– By Caroline Falls – 
Exhibitors at the trade and equipment show accompanying the fourth annual IPWEA Australasian Fleet Conference, held mid March 2020 at the Royal International Convention Centre in Brisbane, said they participate because it gives them access to fleet decision makers, particularly those in public works like local government. Fleet Auto News' Caroline Falls talked to some of the exhibitors and took the following photos.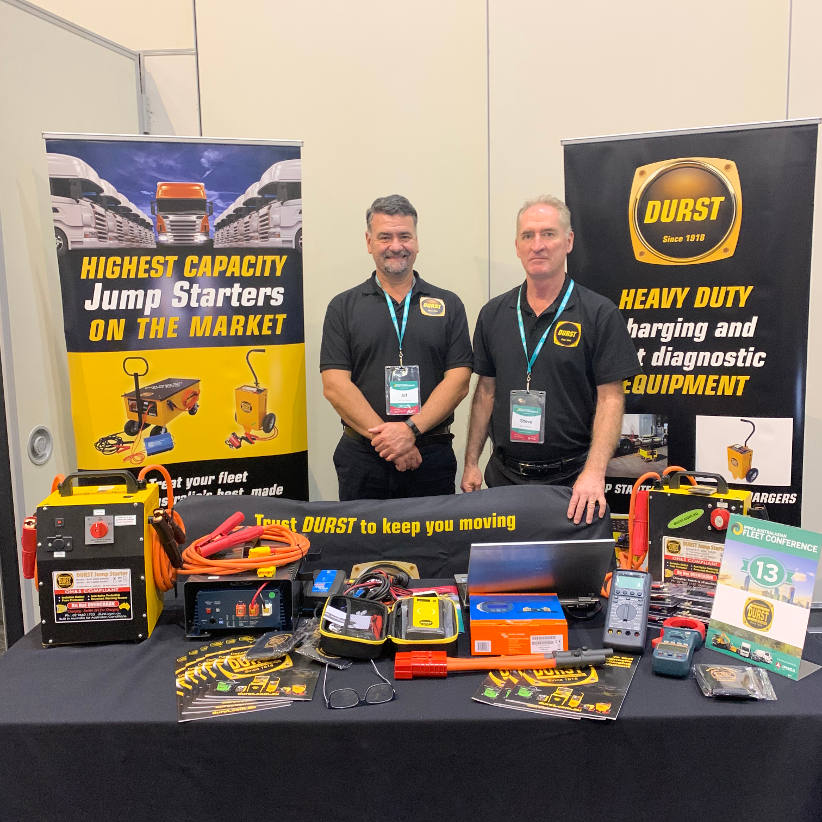 Durst Industries' Alf de La Harpe, general manager, and Steve McInerney, business development manager, said IPWEA Fleet 2020 gave the company an opportunity to show its products to one of its key customer groups. Other target groups are mining and heavy industry. The Australian maker of automotive and electrical products — www.durst.com.au— has been in business for more than 100 years.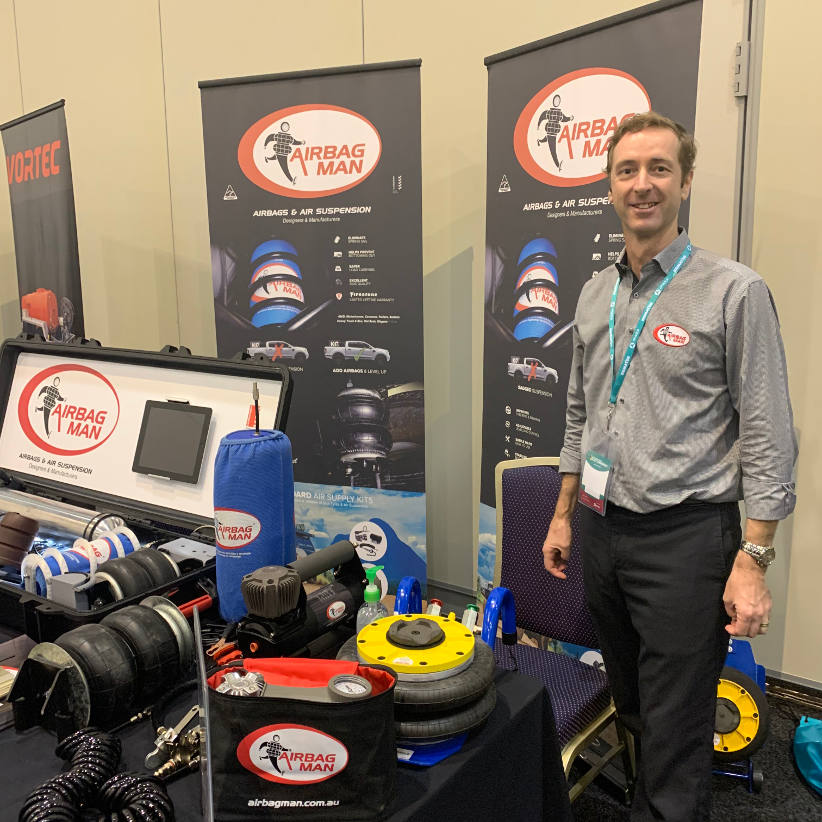 Brett Curtis, sales engineer, at Airbag Man said the company decided to attend IPWEA 2020 after a successful presentation at an earlier IPWEA Fleet show.  "We got a pretty good response from a variety of people last time," said Curtis, adding, "And, there's  always new applications and new questions that come up." Airbag Man, is a Brisbane-based designer and manufacturer of air suspension systems. The company was established in 1995. It supplies and fits products such as airbags, airjacks and air compressors for specialist automotive vehicles such as mowers and heavy trucks, as well as for industrial applications.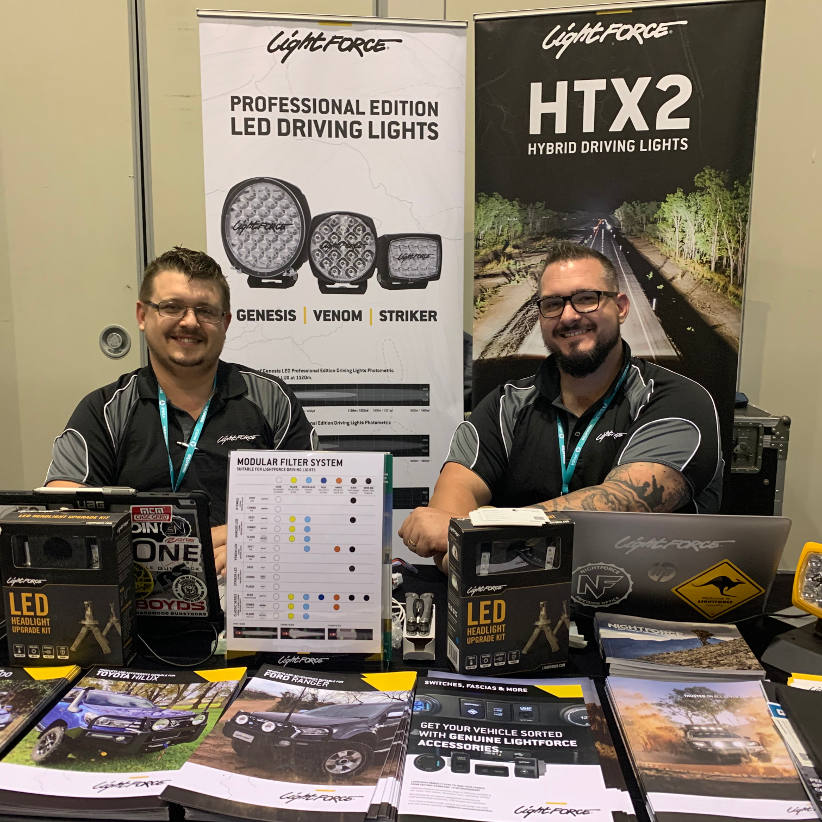 Beau Sweetman and Joshua Waite from Lightforce displayed a range of aftermarket lighting and accessories. "We offer other products outside of driving lights, like facias, switches, utility lights," said Waite. Lightforce supplies custom vehicle builders like Kenworth and Hi-Drive as well as out of a box products for retail chains like Autobarn. Sweetman points out the labelling on custom buttons are laser engraved in Adelaide so they never get rubbed out by cleaning agents.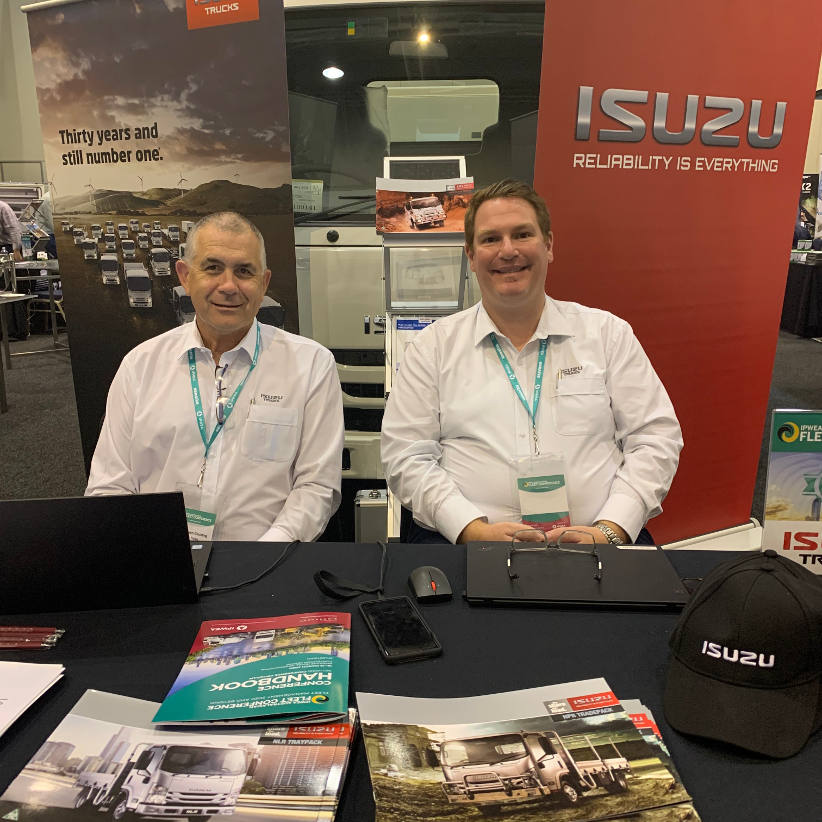 Isuzu's Stephen Goulding, NT and Qld fleet manager, and Graham Miller, dealer sales manager for Qld state showed the Japanese truck maker's popular NLS service pack X model. Isuzu was a sponsor of the event. Goulding noted that a very big part of the company's business in Australia is providing product and services to local government. Isuzu has been Australia's top selling truck brand since 1989.