Holden has announced it will introduce a redesigned range of the popular Captiva SUV to go on sale across Australia in 2016.
Fleet Auto News saw one in the flesh at a Holden drive day in Sydney earlier this year and it looked good (We were tempted to take spy shots but decided to wait for these official pictures).
The 2016 Captiva looks new and refreshed with a revised design featuring a new front grille, new front fascia and LED Daytime Running Lamps amongst a range of other updates.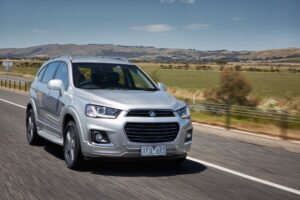 It will be equipped with the latest Apple CarPlay® and Android Auto connectivity technology. We got a demonstration of this at the drive day. It was simple and impressive. We can't wait to take a vehicle for an extended test drive to see how well it works in real life conditions.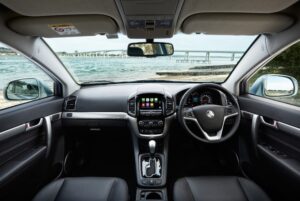 The 2016 Captiva simplifies Holden's SUV offering, combining the outgoing Captiva 5 and Captiva 7 models into model available with both five and seven seat options and a variety of powertrains and trim levels.