This article was originally published on Fleet News.
BMW i4
Available: November
Range: up to 367 miles
BMW's new i4 electric car will go on sale in November, priced from £51,905. The four-door coupe will occupy the same space as the 4 Series Gran Coupe and is set to rival the Tesla Model 3.
There will be three versions at launch: i4 eDrive40 in Sport and M Sport Trim and the i4 M50, the company's first purely electric performance car from BMW M.
The eDrive40 uses a 340PS electric motor to power the rear wheels, while the i4 M50 will come with electric motors at both the front and rear axle with a combined maximum output of 544PS. Both use an 84kWh battery, providing a range of up to 367 miles.
BMW iX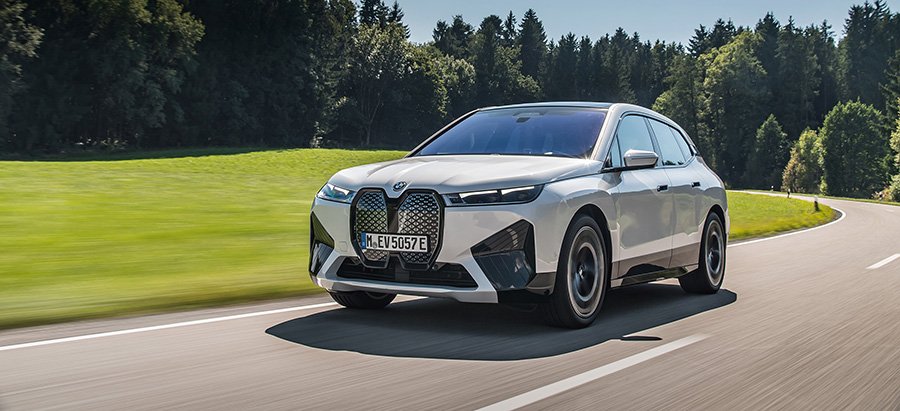 Available: November
Range: up to 380 milesDivisive looks aside, the iX is an extremely important car for BMW as it showcases the future direction of the brand's electric vehicles.
Utilising BMW's latest architecture, the large SUV packs the latest generation of electric motors, in car entertainment and driver assistance systems.
The entry-level iX xDrive40 will serve up 326PS and provide a maximum range of 257 miles from its 70kWh battery.
A more potent xDrive50 version will also be offered, with 523PS and a range of 380 miles thanks to a 100kWh battery.
MORE: BMW's EV range
Citroen Ami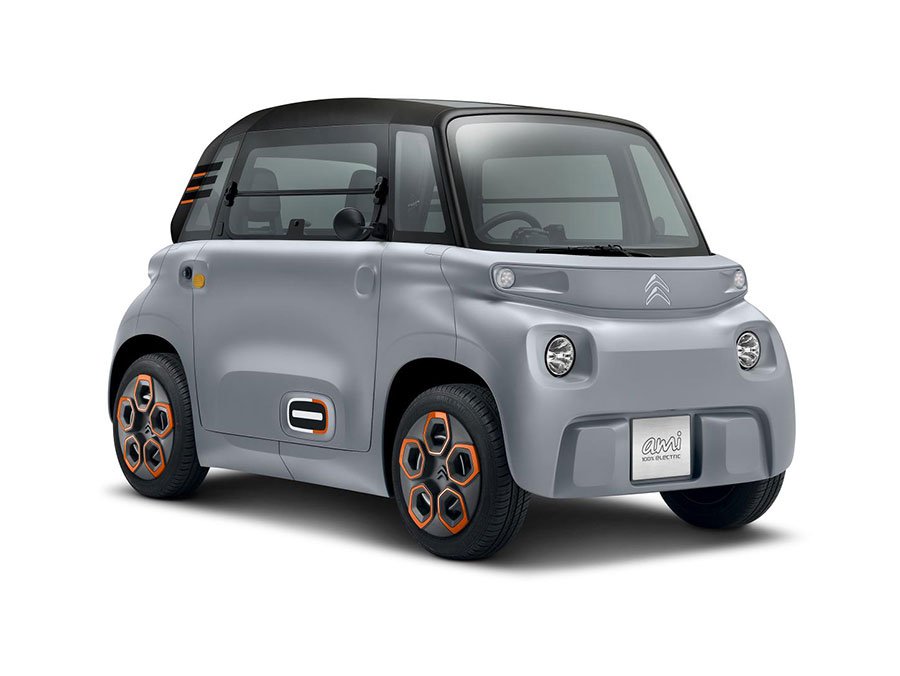 Available: Spring 2022
Range: 43 miles
Citroen will launch its Ami electric city car in the UK in Spring 2022, following strong demand for the niche model.
Officially known as a quadricycle, the two-seater city car is expected to cost around £6,000. Leasing, rental and subscription deals are likely to be offered too.
The Ami is fitted with a 5.5kWh battery that can be recharged in three hours.
In France it can be driven by 14-year-olds, but in the UK you'll need  full car licence to get behind the wheel – which remains on the left side of the car. The car, which is largely made of plastic, can reach speeds of 28mph.
MORE: Citroen's EV range
Cupra Born

Available: Early 2022
Range: up to 335 miles
The Cupra Born shares its underpinnings with the VW ID3 and was originally set to launch as a Seat model. Now, offered under the Cupra brand, the car takes on a sportier look and features the marque's signature copper details.
Like the ID3, the model range includes three battery choices (45kWh, 58kWh and 77kWh) along with power outputs ranging from 150PS to 231PS.
All Cupra Born models are rear-wheel-drive and the brand says it has extensively re-engineered the chassis to ensure that the Born's handling is befitting of the Cupra badge.
MORE: Cupra's EV range
Genesis GV60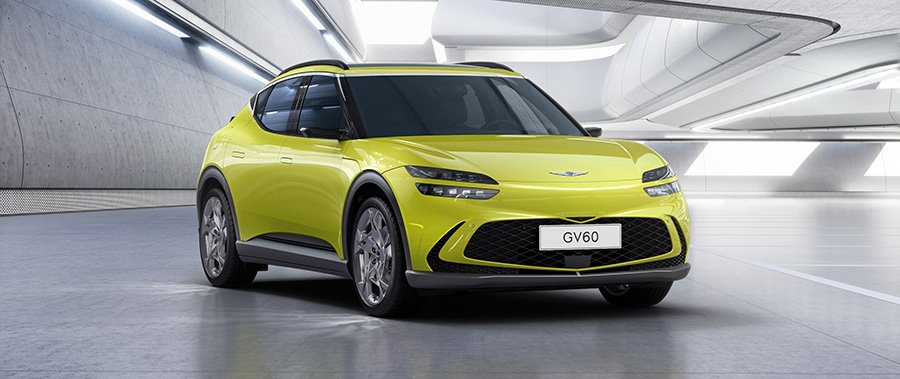 Available: late 2022
Range: up to 280 miles
Based on the same platform as the Hyundai Ioniq 5 and Kia EV6, the Genesis GV60 promises a more luxurious take on the compact electric crossover.
Three models will be offered: one rear-wheel-drive and two all-wheel-drive. Each will feature a 77.4kWh battery, providing a range of up to 280 miles.
Charging speeds of up to 350kW can be achieved, boosting the battery level from 10% to 80% in 18 minutes.
The car is equipped with digital side mirrors and auto-flush outside door handles, giving a smoother appearance. It will also feature active noise cancelling and suspension that uses a camera to adapt to the road ahead.
Kia EV6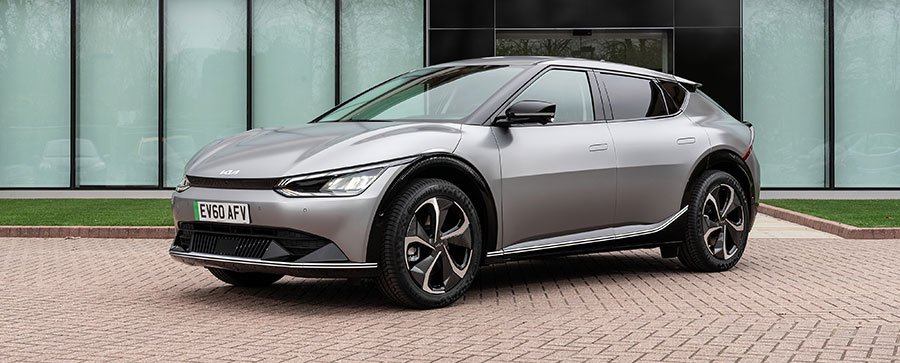 Available: late 2021
Range: up to 328 miles
Kia's crossover-style EV6 electric car will spearhead a new range of electric models from the brand, each wearing the 'EV' moniker. Six are expected to launch by 2027.
It costs from £40,895 and there are three trim grade and two powertrain options, plus a high-performance GT version.
All models are equipped with a 77.4kWh battery pack, which provides a range of up to 328 miles.
One highlight is the vehicle-to-load (V2L) function, which is capable of supplying up to 3.6kW of power to an external device. It could be used to charge another EV, if needed.
MORE: Kia's EV range
Mercedes EQB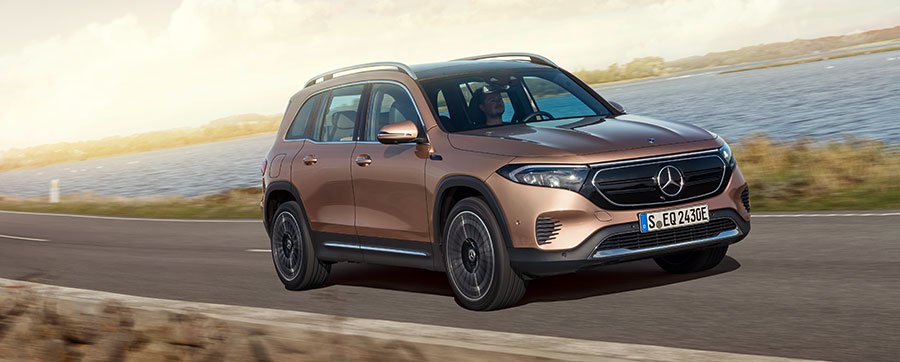 Available: Summer 2022
Range: 260 miles
Slotting in between the EQA and EQC, the EQB is based on the existing Mercedes GLB and shares its boxy styling and seven-seat layout.
The new model will rival electric SUVs such as the recently launched Audi Q4 e-tron and VW ID4.
Two all-wheel-drive models will be offered in the UK next year, both using a 66kWh battery, with 222PS or 292PS. Charging can be carried out at up to 100kW, allowing a 10%-80% charge time in 30 minutes
Mercedes says a long-range version of the EQB, with a larger battery, will also be available.
Mercedes EQE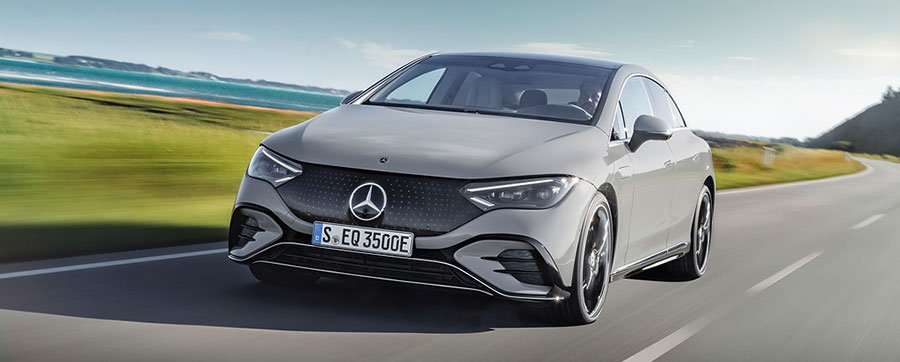 Available: Late 2022
Range: up to 410 miles
The electric E-Class counterpart is based on Mercedes' purpose-built electric vehicle (EV) platform and promises a range of up to 410 miles.
Borrowing much of its exterior and interior design from the larger EQS, the new EQE promises a similar focus on in-car technology.
Multiple powertrain options are expected to be offered, but only the EQE 350 has been detailed so far. It uses a 90kWh battery and has a power output of 292PS.
The EQE is compatible with up to 170kW chargers, enabling an 80% charge in around half an hour.
It's billed for arrival in summer 2022, with prices likely to start at around £60,000.
MORE: Mercedes' EV range
Nissan Ariya

Available: September 2022
Range: up to 310 miles
Nissan will expand its electric car range with the futuristic-looking Ariya SUV next year.
The new model, billed as a coupe crossover, will be offered with a variety of power outputs and battery sizes, giving a range of up to 310 miles.
Its styling takes advantage of the car's electric underpinnings, allowing for short overhangs and a closed grille.
Inside, the Ariya does away with switchgear and, instead, features an array of touch sensitive 'buttons'. Two 12-inch screens dominate the dashboard, providing digital instruments and infotainment.
MORE: Nissan's EV range
Renault Megane E-Tech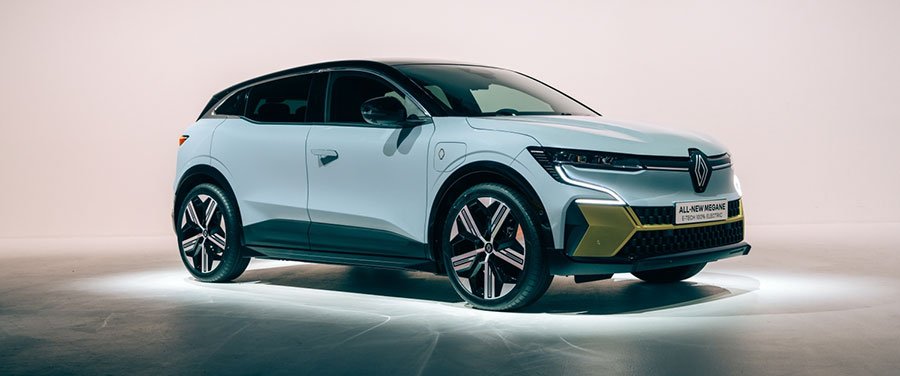 Available: Autumn 2022
Range: up to 292 miles
The Renault Megane will be reborn as a crossover next year, when it becomes the first of 10 new electric cars from Renault.
It will be the first vehicle to launch using the manufacturer's new electric vehicle CMF-EV platform and will be available with a choice of two batteries: 40kWh for a range of up to 186 miles and 60kWh for up to 292 miles.
The motor delivers either 130PS or 218PS to the front wheels, with the latter providing a 0-62mph time of 7.4 seconds.
Prices are expected to start from £30,000.
MORE: Renault's EV range
Toyota BZ4X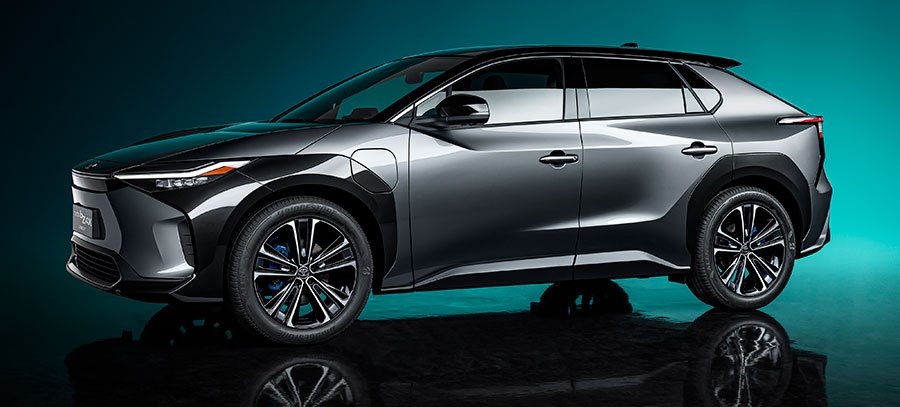 Available: Summer 2022
Range: TBC
Toyota plans to launch at least seven new electric cars under a new BZ sub-brand by 2025, the first of which will be the BZ4X SUV.
Jointly developed with Subaru, the new model is expected to focus on driver engagement while also providing a large amount of interior space.
Details of the car's powertrain and battery are yet to be confirmed, but the BZ4X is said to provide "class leasing efficiency and a very competitive driving range".
Volvo C40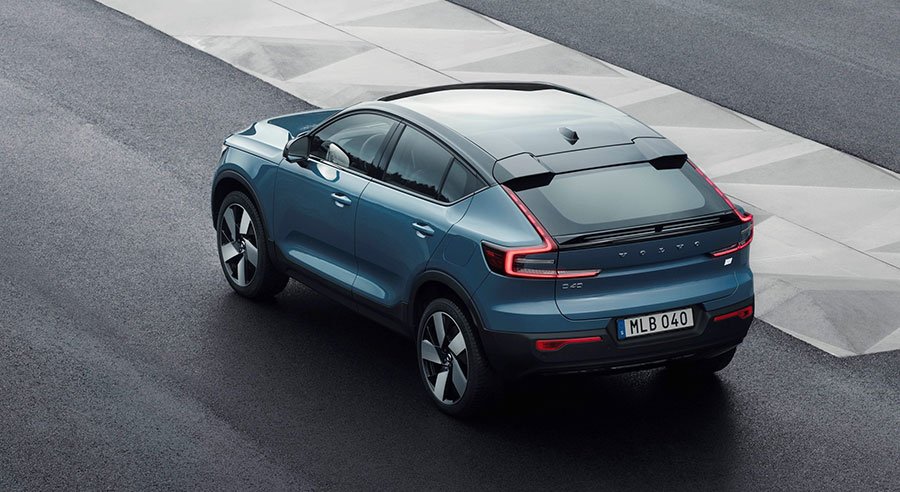 Available: early 2022
Range: 260 miles
The C40 Recharge will arrive early next year as an electric-only re-worked version of the XC40 SUV.
It features a coupe-like roofline, with a raked rear end, but retains a raised SUV driving position.
The model was revealed with a 408PS twin electric motor setup and 78kWh battery, the same as the XC40 P8 Recharge and Polestar 2.
It will be designated P8, but lower powered versions are likely to be introduced during the car's life.
MORE: Volvo's EV range
VW ID5

Available: mid-2022
Range: up to 335 miles
Volkswagen will expand its ID line-up next year with the introduction of the ID5 SUV Coupe.
The car is based largely on the existing ID4 SUV and will be the second electric model from VW to be offered in a sporty GTX derivative.
VW has only confirmed details of the ID5 GTX so far, which will use the same 299PS twin motor arrangement as the ID4 GTX. In time, it's likely the ID5 will be offered with the same rear-wheel-drive motor and battery options as the ID4.
MORE: Volkswagen's EV range