Passionate fans of Toyota's GR performance brand can now sign up for membership of the GAZOO RACING CLUB gaining access to exclusive events, experiences and content, club merchandise, and special offers, discounts and club rates from Toyota, its partners and sponsors.
Initially offered exclusively to owners of GR Supra and GR Yaris, the free 12-month membership of the club is designed to bring like-minded motoring enthusiasts together and celebrate their passion for performance driving, motorsports and Toyota's rich performance car heritage.
Toyota Australia Chief Marketing Officer John Pappas said the GAZOO RACING CLUB  was an exciting initiative to help build the GR community in Australia where members can share their stories, knowledge and experiences with fellow motoring enthusiasts and fans of the brand.
"We know our GR owners are a passionate bunch and the formation of the club enables us to give them a deeper experience of the TOYOTA GAZOO Racing brand," Mr Pappas said.
"Whether that's getting tips from pro-drivers at track days to relish in the thrill of driving, exclusive access to VIP areas at motorsport events, or getting the inside line on all things GAZOO RACING from those who live and breathe the brand, it's all about celebrating their passion for automotive performance," he said.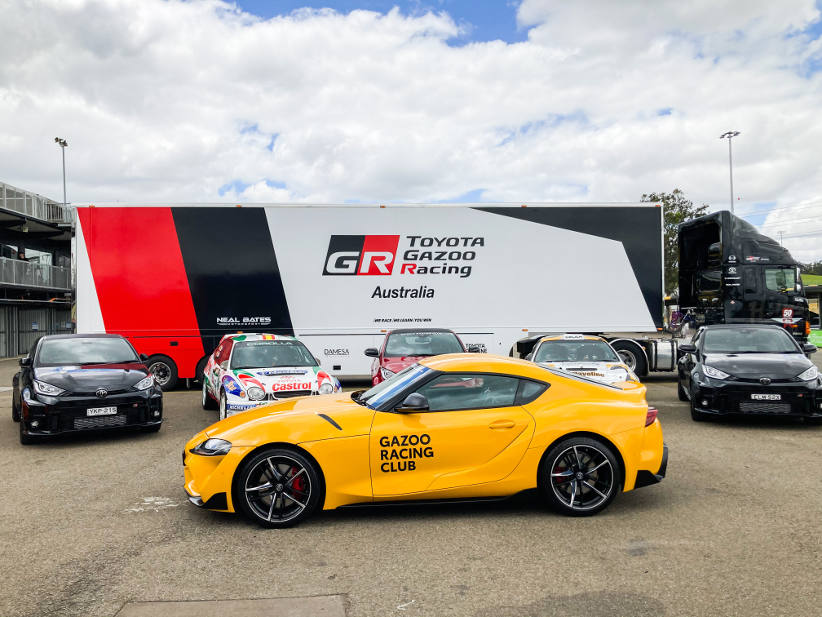 A full program of member events and experiences is currently being developed and will kick off later this month with "Livestream with Harry Bates" – a webinar featuring Australian rally royalty – Neal, Harry and Lewis Bates – and Toyota Australia chief designer Nic Hogios delving deep into the TOYOTA GAZOO Racing heritage and the new GR Yaris AP4 rally car.
Members will also be offered track day invitations and the opportunity to come together in the member-only GAZOO RACING clubhouse at motorsport events such as the TGRA 86 Series and Australian Rally Championship.
To help keep their cars on the road, members will be eligible for an 8c/l discount on Caltex/Ampol premium fuel1, and get a free 3-month Kayo streaming subscription2 to get their motorsport fix from the comfort of the couch.
All members who join this year will also receive a limited edition welcome pack that includes exclusive GAZOO RACING CLUB merchandise.
While membership of the GAZOO RACING CLUB will initially be open only to owners of GR Supra and GR Yaris, further memberships will be available at a later time, and in the meantime passionate fans can register their interest online at www.toyota.com.au/gazoo-racing/club
1 Fuel Offer limited to 8c/litre fuel discount in one transaction per 24-hour period per vehicle registered to a myToyota account to active GAZOO RACING CLUB members. Offer may take 24 hours to activate following the time that the email is sent. Vehicles purchased under the Employee & Family vehicle scheme are not applicable for this offer. Offer will expire 365 days from the date of activation and not available in conjunction with any other fuel offer. Toyota reserves the right to extend or amend the offer at any stage.
2 Kayo Offer limited to a 3-Month Basic Offer redeemable to the first 1300 GAZOO RACING CLUB members to redeem, or until 5.00pm, Monday 31st January 2022, whichever occurs earlier, unless extended. Toyota reserves the right to extend or amend the offer at any stage.